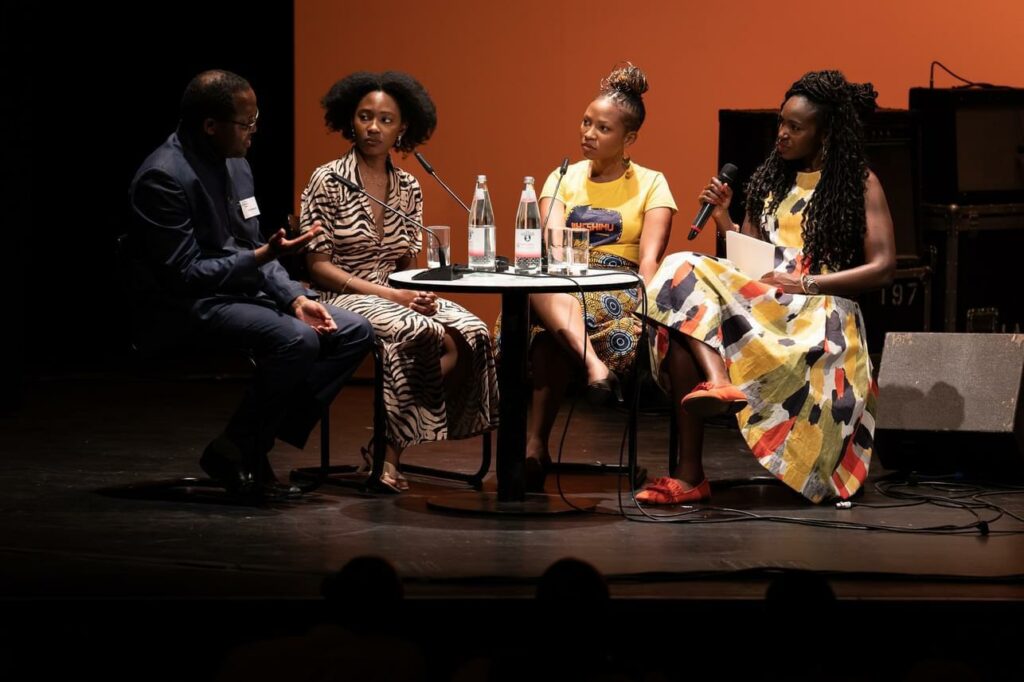 The Dream Factory – a poetic cartography of Africa's new urbanity
2022 – talks, readings, music & concert at 23. poesiefestival Berlin – curated by Fiston Mwanza Mujila. In the Western imagination, the African continent remains a fantasized space, exotic, distant, elusive, of the order of chaos and excess. These preconceived ideas still serve to maintain clichés and to structure power and domination relationships. This evening on Africa gives the voice to artists and specialists of the continent on the contemporary African city. A transnational, cosmopolitan, plural urbanity is clearly emerging that competes with the (post)colonial order as well as with ancestral values and knowledge. This urbanity adds to the new ways of conceiving Africa, also influenced by its diaspora, whose appropriation of Afrofuturism as opposed to Afropessimism is growing. The new globalism is a place of permanent refoundation of religion, ethnicity, gender and also the melting pot of art and popular cultures. These spaces challenge the usual dichotomy. It is easier today to go to Guangzhou or Dubai than to Paris or Brussels.
With: Haus für Poesie, Berlin und Kareyce Fotso, Elom20ce, Ngwatilo Mawiyoo, Mpho Matsipa, Elisio Macamo, Nick Makoha, Theresa Lola, Batila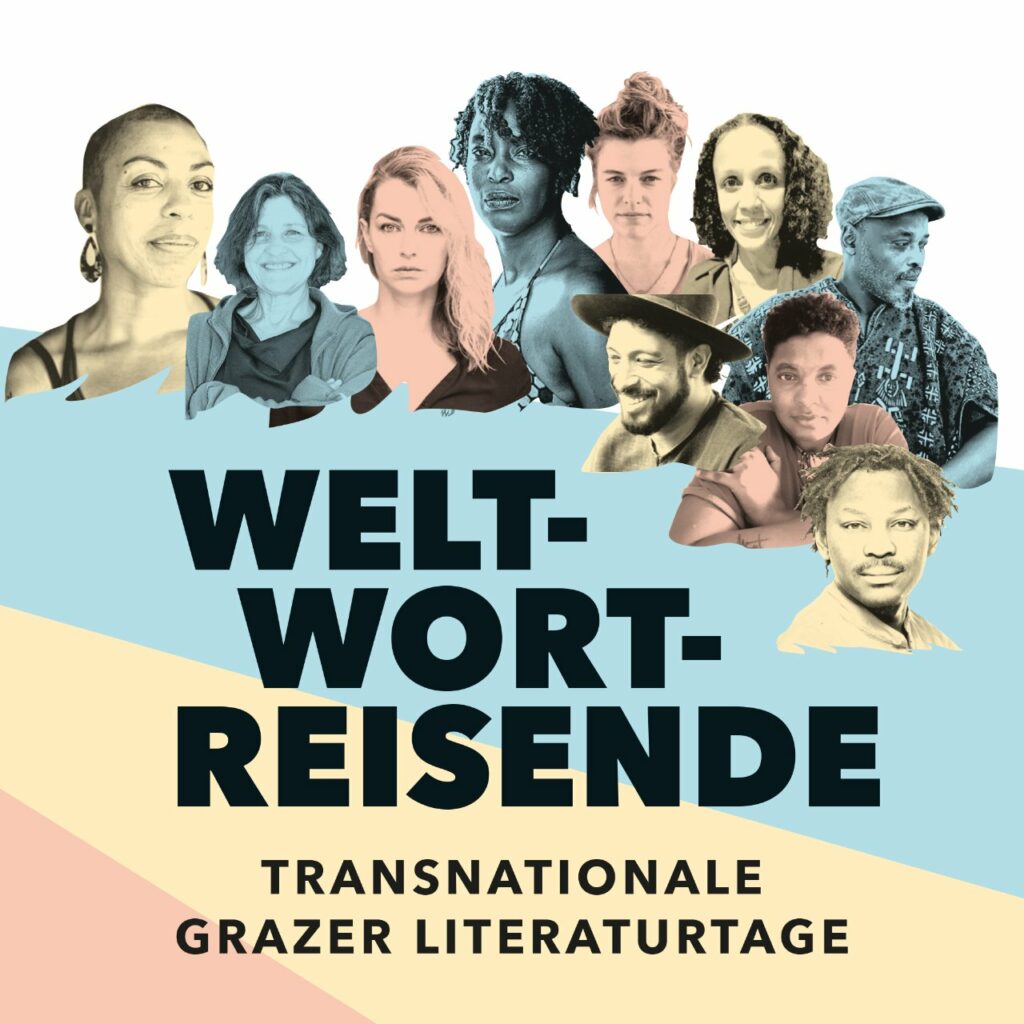 WELTWORTREISENDE. Transnationale Grazer Literaturtage
2021 – One of my projects as literary coordinator at Forum Stadtpark – a three-day literary festival – is being organized by Forum Stadtpark and ISOP in cooperation with Afroasiatisches Institut Graz, Kulturvermittlung and Lichtungen in October 2021.
With: Yvonne Adhiambo Owuor, Cristina Ali Farah, Abdelaziz Baraka Sakin, Dean Bowen, Valerie Fritsch, Marie Gamillscheg, Gertrude Marie Grossegger, Mihret Kebede, Lisette Lombé and James Nöel.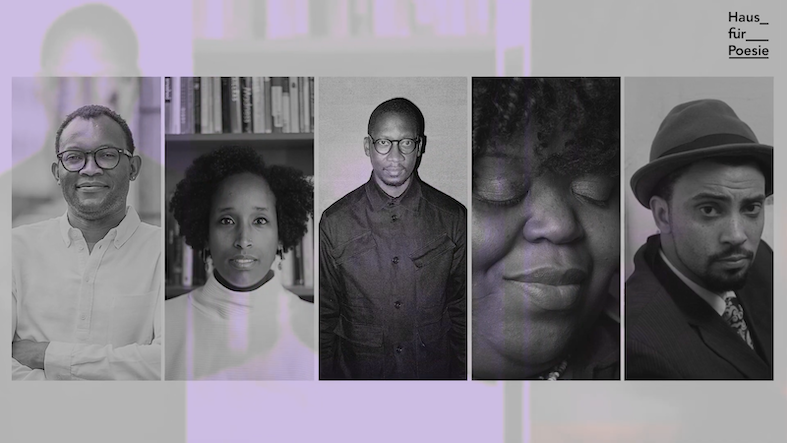 Unheard Poetry – Poems from the Black Diaspora
Since 2020 – Anthology in progress and series of events.
The anthology, put together by Fiston Mwanza Mujila is dedicated to poets in the Black Diaspora in Europe and due to be published by Das Wunderhorn Verlag in 2021. It will give German-speaking readers an insight into young, black, European poetry.
Together with the Haus für Poesie, readings are hosted, where the poets represented will be able to present their work for the audience and also discuss their approach to being Black in Europe and their literary work in the context of empowerment, racism, postcolonialism, diaspora, and more.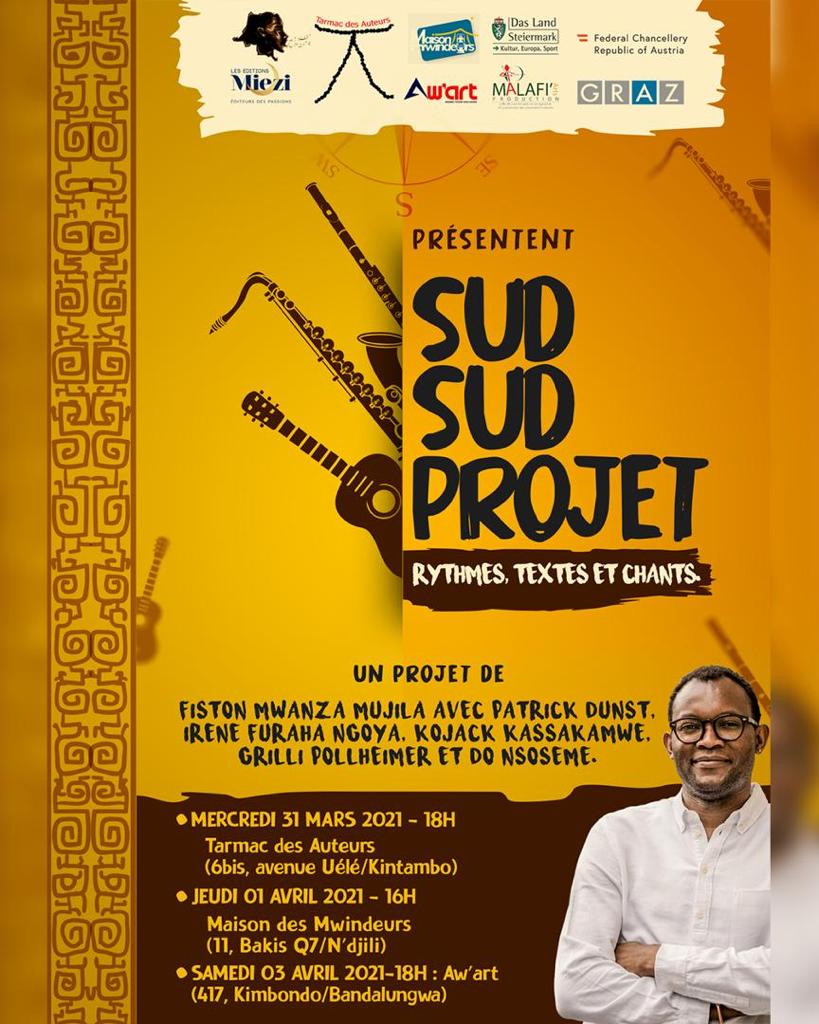 South-South Project
2021 – Europe is conceived under the geographical term "West," while Africa is considered the "South." In the collective memory, the two terms are positioned as opposites. The second is not only defined as sun, music or dance, desert, safari, but with negative stereotypes transported, among others, by the media: poor countries, diseases, hunger, wars… Joseph Conrad's book "The Heart of Darkness", whose plot takes place in Central Africa, more precisely in the Congo, is a metaphor for the misunderstandings and incomprehensions in the representation of Africa.
The collective and ideology-free South-South project is a neutral and just dialogue between artists.
With: Patrick Dunst, Kajak Kassakamwve, Do Nsoseme, Grilli Pollheimer, Irène Furaha Ngoya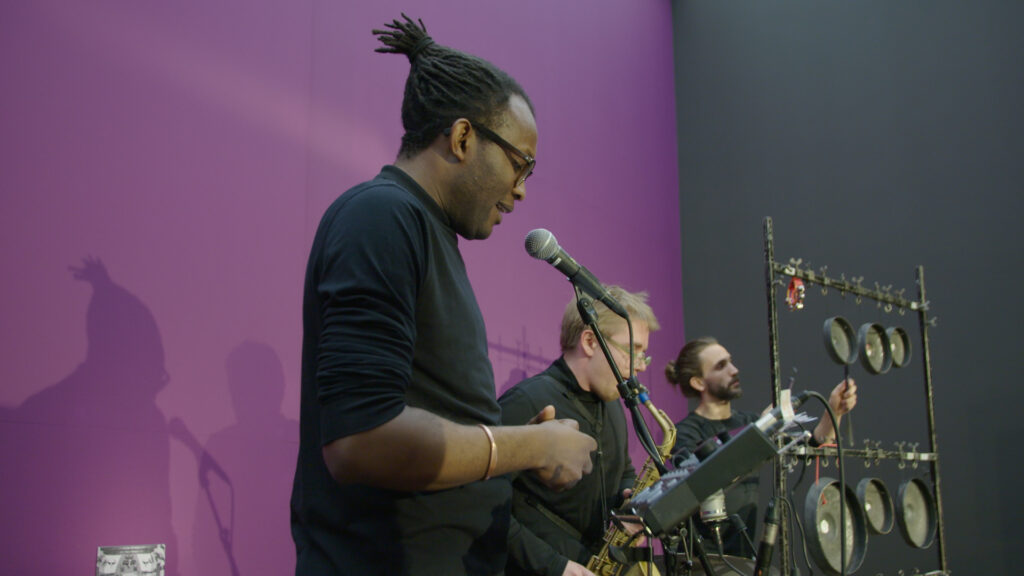 Kasala- The Slaughterhouse of Dreams or the First Human, Bende's Error
Since 2019- Musical-literary ceremony –  commissioned work for Congolese photographer Sammy Baloji:
"In his installation Kasala: The Slaughterhouse of Dreams or the First Human, Bende's Error, the internationally renowned artist Sammy Baloji addresses Hans Himmelheber by questioning the way the West deals with colonial collections and archives: what happens to objects from Africa that have landed in museums of the global North, robbed of their original cultural context? In how far is it legitimate to expose the secret inner life of power figures? How can objects reclaim their voice? What alternative forms of remembrance are there?
The writer Fiston Mwanza Mujila composed a Luba-style commemorative poem (kasala) for Baloji's installation in which he not only captures in poetic words the inhumanity of mining practices, but also goes in search of his own roots at the same time." Source
With: Sammy Baloji, Patrick Dunst, Grilli Pollheimer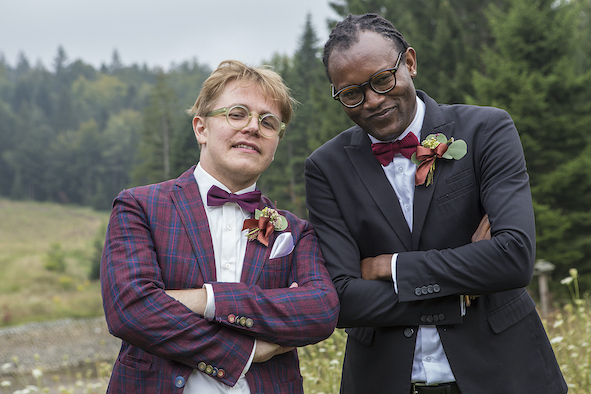 Naima
"We are like two little children, who want to talk about the moon. One is Chinese and the other is Polish, one Moroccan and the other from Bolivia or one from Zimbabwe and the other is Ukrainian and no one knows the language of the other. How they will do? They will create a language, a Creole or sign language. This projekt Naima-the name of the wife of John Coltrane- is a conversation between the poet and saxophonist around several themes including the loneliness, the body, the chaos, the exil, the freedom, the river …"
With: Patrick Dunst